Skip to Content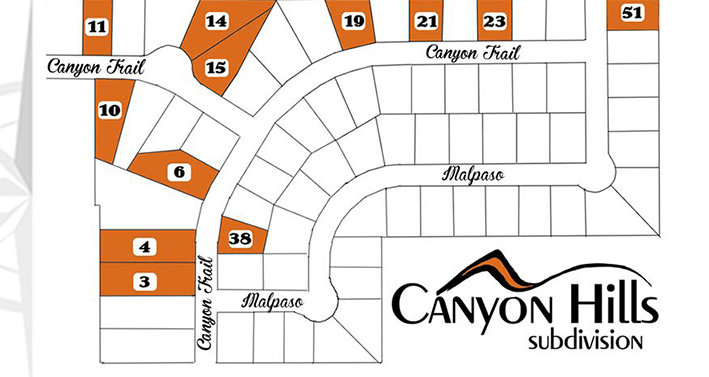 Looking for Affordable Rental Properties in Lansing, MI?
Consider Westbay Management Co.'s Canyon Hills today! With low unemployment, high average household incomes, and affordable rental properties, Lansing is quickly emerging as one of the best places to live in Michigan. Not only is it the state capital and home of Michigan State University, but Lansing has been ranked among the best places to raise a family or retire in America. Whether you're a newlywed couple looking for your first home or a senior couple looking for a quiet place to spend your golden years, Westbay Management Company is proud to offer many suitable residential subdivisions, including Canyon Hills. Situated in the heart of West Lansing, Canyon Hills is located five minutes or less from the Lansing Mall, the Delta Township Library, and countless dining and shopping options. To learn more about pricing and availability, please contact us.
Why Choose Canyon Hills for Your New Home for Rent?
When it comes to houses for rent in the Lansing area, you won't find a more picturesque community than Westbay Management Company's Canyon Hills residential subdivision. Full of mature trees and stately homes, multiple lot deals are available. The city of Lansing is teeming with opportunities for you to live, work, and play once you decide to move here. Home to many local businesses, museums, and state universities, the area boasts a flourishing economy, exceptional public and private schools, and well-maintained parks and green spaces for your family to enjoy. Don't believe us? Just ask a former Lansing resident! Famous past residents include John Hughes, Magic Johnson, and Steven Seagal.
Amenities Offered in Our New Residential Subdivision
Life in Westbay Management Company's Canyon Hills is idyllic. Not only is it a first-rate residential development in terms of design and sustainability, but it's also a community in which you can walk the neighborhood or let your kids roam free without worrying about their safety. It's a place where just about everyone is new to the neighborhood, so you won't have to feel self-conscious about making new friends at block parties and barbecues at the community clubhouse. Canyon Hills is a place you can proudly call your new home. Peace of mind will be yours immediately upon move-in when you choose a residential subdivision like Canyon Hills because you can expect plenty of modern amenities for your comfort, including all the following and more:
On-Site Parking
Clubhouse for Entertaining
Private Balconies
Deluxe-Size Kitchens Equipped with State-of-the-Art Appliances, Including:
Refrigerators
Stoves
Dishwashers
Garbage Disposals
Seamless Road Connectivity (Proximity to M-69, I-496, and I-96
Convenient Location in the Heart of Lansing, MI
Have Questions About Canyon Hills' Pricing and Availability?
Westbay Management Company also has spacious commercial properties and one- and two-bedroom apartments for rent in Lansing, MI with all utilities included. You might say we've got the local market covered for affordable rental properties without sacrificing quality land or fine craftsmanship. To inquire more about pricing and availability, we encourage you to contact us today via phone or email. We would be delighted to welcome you and your family to the Canyon Hills community!
Contact Us for a Rental Property Tour Today