Skip to Content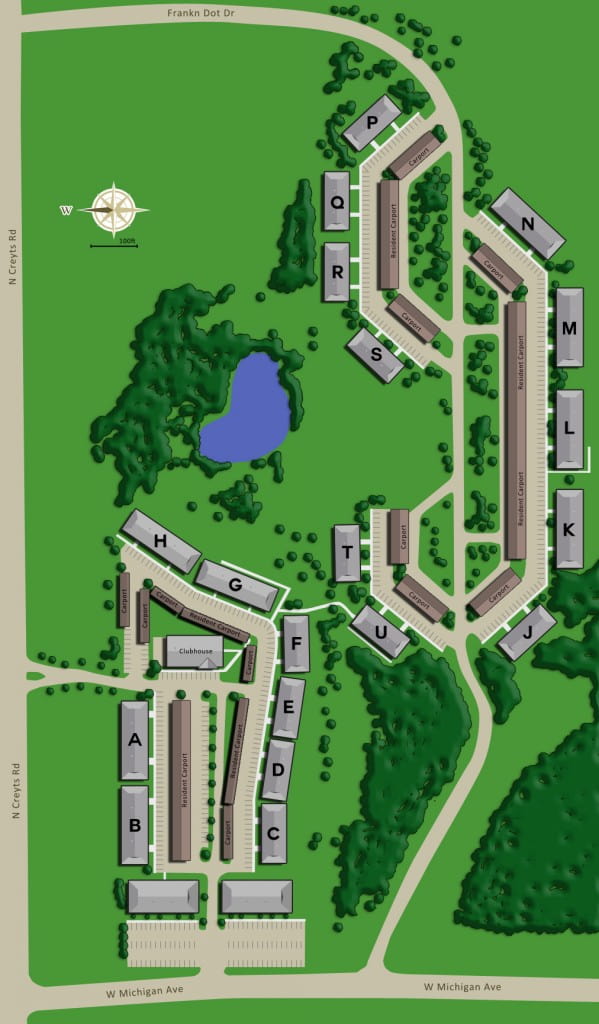 Quality Two Bedroom Apartments in Lansing, MI
Westbay Management is a leading property management company that offers stylishly equipped apartments for affordable prices. We want you to feel at home. So, come and take a look at our beautifully landscaped apartments for rent at Ramblewood. You may just want to stay! Our two-bedroom apartments offer modern appliances, spacious living areas, and exceptional community facilities you'll love. Our rates are very reasonable, and we're happy to answer all your questions. Our Ramblewood complex is expertly maintained with lush landscaping, an indoor pool and clubhouse, spacious units, and on-site staff who're committed to meeting our tenants' needs.
2 Bedroom Apartments Starting at $830 per month
2 Bedroom Garden (1000 sqft)
2 Bedroom Patio (1040 sqft)
2 Bedroom Balcony (1040 sqft)
Two-Bedroom Units You'll Love
Enjoy the space and convenience that comes with living at Ramblewood. Our luxury two-bedroom apartments come fully equipped with modern kitchen appliances, plush carpeting, plenty of storage space, and stylishly designed living areas. Whether you want to hang stockings from your fireplace mantle or enjoy a hot summer's day in our climate-controlled indoor pool, you'll love life at Ramblewood. All our units are affordably priced, and we're happy to answer any questions you may have. Visit our rental office in Lansing, MI, today for more information.
Our Feature-Rich Community Facilities
When it comes to luxury living at its finest, you won't find a better complex than Ramblewood in Lansing, MI. Our apartments are spacious, stylishly decorated, and offer the latest modern appliances. Our signature community has lush green landscaping, a well-maintained clubhouse, and an oversized indoor pool. Other community features include:
Laundry facilities and additional storage
Covered on-site parking
Security buildings with an intercom and 24-hour emergency maintenance service
A convenient location near shopping, parks, highway access, dining, and entertainment
And more
Our two-bedroom units begin at $830 per month, and we're happy to arrange a tour of upcoming units. Contact us today to schedule an appointment.
Secure Parking and Reliable Tenant Services
At Ramblewood, we want you to feel at home. That's why we offer luxury convenience and tenant services that include package holding, secure on-site parking, 24-hour maintenance and security staff, an on-site laundry facility, free clubhouse reservations, and an indoor pool facility that's great to enjoy all year long. Our grounds are meticulously maintained, and we're only minutes away from popular local shopping, dining, and entertainment destinations. Learn more about our signature units and the community we serve by contacting us now.
Contact Us for a Rental Property Tour Today
v