Skip to Content
About Westbay Management's Homes for Rent
If you're looking for apartments for rent or homes for sale or rent at affordable prices without skimping on quality, come to Westbay Management in Lansing, MI. Our apartments include all the amenities you need to live your best life, such as an indoor or outdoor pool and game nights for the family at the clubhouse. Besides our apartments and homes for rent, we also have first-rate residential developments for you to pick out an elegant home, enjoy tree-lined streets, and be close to shopping, dining, and outstanding public schools. Our commercial office spaces offer everything your business needs with convenient locations. Westbay Management makes finding commercial and residential property for sale or rents a simple choice with our commitment to providing high-quality living and working environments. If you're looking for a rental home or apartment that meets your domestic standards and everyday needs, we'll help you settle into one of our friendly communities.
Our History of Renting Houses & Apartments
Throughout our history as a provider of apartments and houses for rent or sale, Westbay Management has upheld our dedication to keeping them affordable while investing in their quality. All our apartments and houses meet our high standards of living conditions and community features and amenities. We take care of our residential and commercial properties because we care about providing value in a rental home or office. Our tenants' happiness is a priority that we work to honor every day. When you choose to live or work in one of our communities, we want you to know that renting or buying with us is well worth the price. Our entire staff strives to help you find an apartment home that feels like home whenever you walk through the door. If you choose to purchase or rent a house, you deserve the safety and peacefulness of a quaint suburban neighborhood. That's why we've kept our communities in top condition since they first started, and we'll continue to keep them friendly and welcoming to our current and future residents.
What Do We Offer Michigan Renters?
Renting a house or apartment in one of our communities has always been a smart choice for Michigan residents. Westbay Management has multiple apartments or residential communities available to hang your hat and get cozy. Our commercial spaces are also an affordable choice to run your business with convenient locations in the metro area. You can learn more about our options in the following descriptions.
Apartments for Rent
We have one- and two-bedroom options available at our Westbay Club Jackson, Westbay Club Lansing, and Ramblewood establishments. Each community offers affordable monthly rates with many amenities to make your stay pleasant, including indoor or outdoor pools and activities for the entire family at the clubhouse.
Residential Properties
Enjoy suburban life in one of our neighborhoods in the Lansing area, where you can rent a home with beautiful tree-lined streets in either our Oak Ridge or Canyon Hills subdivisions. These residential properties are nestled in a city with a low unemployment rate and high average household incomes, and you'll find green spaces and well-maintained parks for the family.
Commercial Spaces
When you need office space conveniently located in Lansing, we have commercial spaces available for lease in our 6350 (open) and 6250 (coming soon) office properties. You'll enjoy a spacious office environment with a professional appearance and all the necessary features to accommodate your daily operations.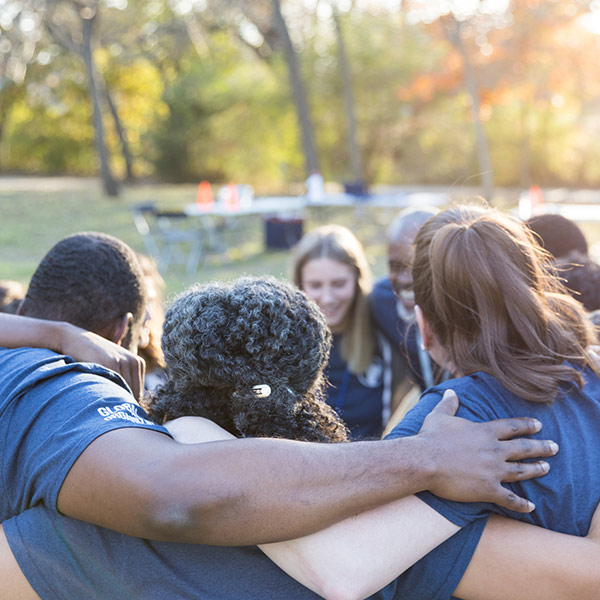 We Reach Out to Help the Community
Westbay Management strives to make your residential life as pleasant as possible by encouraging activities that enrich your daily life. Our blog has a multitude of helpful posts that discuss recycling in our communities, home gardening, non-toxic home cleaning methods, and other topics. You can flourish in your home life and find happiness while taking steps to provide a safe and environmentally friendly space for your family. We also address topics like micro-apartment living to help you make the most of your smaller living space, and you can settle into a house quicker and more comfortably with our tips for setting up your first home. We also maintain daily efforts to ensure your affordable home rental meets your domestic and community needs.
Contact Us Today to Find a New Home
Don't put off finding a home or office space any longer. Westbay Management has the residential and commercial space solutions you need to enjoy work and home life with convenient locations that offer enjoyable amenities for the family and are situated close to dining, shopping, and entertainment. We put you in neighborhoods with high-ranked public schools and the pleasant suburban havens of Lansing. Give us a call today to discuss your rental needs with a member of our staff.
Contact Us for a Rental Property Tour Today