Skip to Content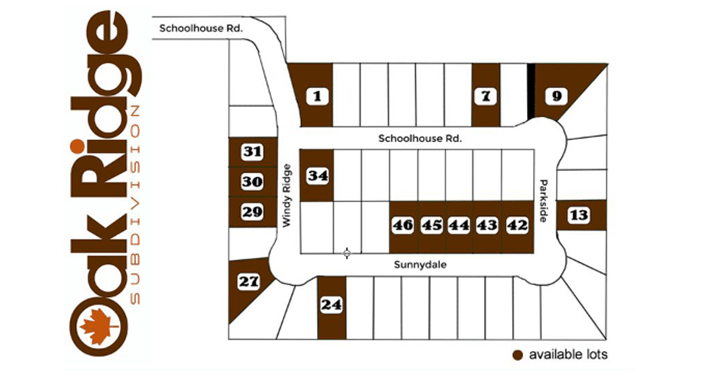 Make Your Home at Oak Ridge in Lansing, MI
Are you looking for rentals in Lansing, MI? Westbay Management owns several properties throughout the area that are now leasing. Oak Ridge on the city's west side is the ideal place to rent a property. From location to style to amenities, this rental community has it all. Over the years, Westbay Management has built a reputation for trustworthy customer service and well-kept properties. Learn more about what Oak Ridge has to offer you and your family.
Take Advantage of Numerous Amenities
When you live at Oak Ridge, you'll have the opportunity to take advantage of a wide range of amenities. Within your rental home, you'll find a deluxe-size kitchen, complete with modern appliances. You'll enjoy cooking when you have a top-of-the-line refrigerator and dishwasher, as well as an efficient stovetop. Many of our homes for rent also feature a balcony from which you can take in the views or spend a relaxing evening with a book and a drink. Outside of your home, you'll find a decked-out clubhouse with space enough for entertaining large groups. What's more, you and your guests will never struggle to find parking, with plenty of space on-site for your vehicle.
Highlights of Living in Our Community
Location, location, location! We've all heard this adage, and while it might feel a little cliché, it's true. Location is crucial to any home or apartment hunt, and Oak Ridge delivers. While we're isolated enough to feel quaint, we're also positioned close to main roads. Easy access to roadways is essential if you have a long commute or need to drive your children to and from school. Speaking of schools, Oak Ridge is also close to Elmwood Elementary School and within a short drive from Michigan State University. You'll also enjoy easy access to local shopping and dining, including the Lansing Mall.
Why Choose Oak Ridge's Houses for Rent
Think of your wish list for a rental home. Location, amenities, commute to work, and size of the house are all probably high priority for you. At Oak Ridge, you'll find many of these advantages. Not only do we offer an excellent location close to schools and recreation, but we also have plenty of amenities to make your life easier. We're right next to main roads, so even a long commute to work is made a little simpler. Our spacious lots are perfect for couples looking to start a family or those with several children and pets already. Talk to our team for more reasons to choose Oak Ridge as your home!
Looking for Something Smaller?
If a home for rent is too big, Westbay Management operates several other properties that may meet your needs. We maintain one- and two-bedroom apartments in Lansing as well. At Westbay Club Lansing, you'll encounter a plethora of amenities and stylish spaces perfect for entertaining or spending the afternoon to yourself. Our team will be happy to point you to apartments with pools or pet-friendly apartments in our complexes as well.
Ready to Make Your Move?
Sold on Oak Ridge or another of Westbay Management's properties? Our offices in Lansing, MI are ready to take your call! We're always glad to help you find the perfect rental for you and your family to grow. For pricing and availability at Oak Ridge, please contact us today.
Contact Us for a Rental Property Tour Today