Skip to Content
Easy Yet Crucial: How to Write an Apartment Address
Westbay Management Company is a trusted property management firm in Lansing, MI. From managing properties to providing rental listings, we are a one-stop shop for anyone looking to rent an apartment in Lansing.
One aspect of apartment living that often gets overlooked is knowing how to write an address with an apartment number. This is essential for mail and package delivery, food orders, and emergency services. Incorrectly written apartment addresses can cause headaches for both the sender and the receiver, not to mention millions of wasted dollars spent on address corrections each year in the US. Here, you'll learn the official way to write an apartment address so that delayed mail and lost delivery drivers become things of the past.
How to Write an Apartment Address
Whether you're ordering groceries online or sending a birthday card to a friend, the first step when writing an apartment address is to include the recipient's name on the top line. The second line should include the street address and apartment number. Write the city, state, and zip code on the bottom line. Here's an example of an apartment address:
John Doe
123 Main St, Apt 4
Lansing, MI 48917
When writing the street address and apartment number, make sure to separate them with "Apt," "#," or "Unit" to make it clear that the address is an apartment. It's also helpful to separate it from the street name with a comma for clarity.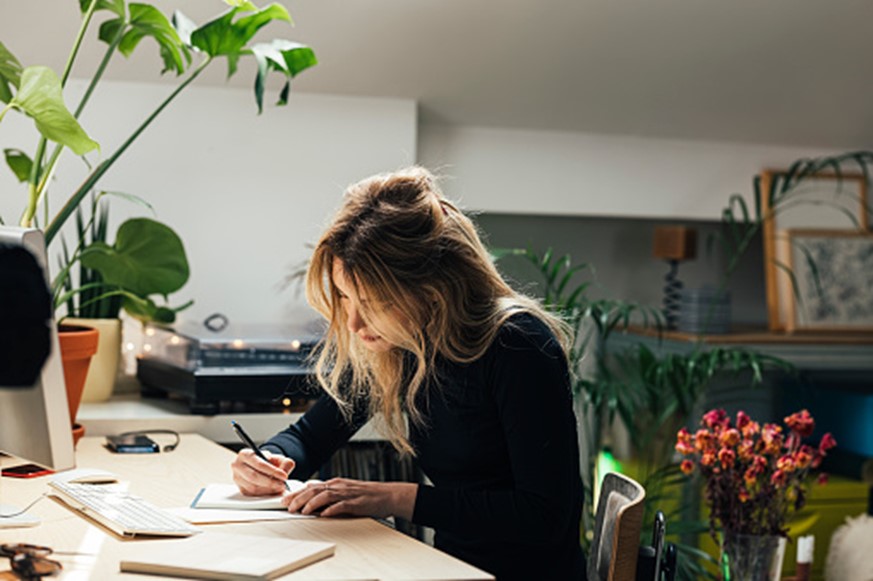 How to Write an Address with an Apartment Number
The United States Postal Service (USPS) instructs people to include the apartment number immediately after the street address, not by itself on the next line. The second line you see when filling out online or paper address forms is for a secondary address, attention designation, "in care of" (C/O), or special delivery instructions. For example:
Jack Sprat
C/O Little Bo Peep
456 N Elmwood Rd, Unit 12-01
Lansing, MI 48912
Be sure to use the correct abbreviations for Street (St), Avenue (Ave), Road (Rd), and Boulevard (Blvd). It's also important to use the universal format for directional terms, such as "N" for North and "SW" for Southwest.
Is Using Abbreviations in Your Apartment Address Correct?
Abbreviations are commonly used to prevent apartment addresses from becoming too long, but using them correctly is essential. Abbreviations that are not universally recognized can cause confusion. For example, abbreviating "Apartment" as "Aptmt" may not be understood by everyone, leading to delayed mail.
Some universal apartment address abbreviations include:
Apartment: Apt
Building: Bldg
Floor: Fl
Suite: Ste
Room: Rm
Department: Dept
Unit: Unit (no abbreviation)
Can You Use a Pound Sign When Writing an Apartment Address?
Yes, using a pound sign (#) is appropriate to indicate an apartment number. USPS and other delivery services widely accept this universally recognized symbol. Here's how to use it correctly:
Jane Smith
1234 Blue Spruce Ave, #567
Lansing, MI 48915
In this example, "1234 Blue Spruce Ave" is the street address, and "#567" is the apartment number. Note that some services may require senders to write "Apt" instead of "#" in an apartment address. If you're unsure which symbol or abbreviation to use, check with the specific service to ensure you follow the correct apartment address format.
What to Do If You Moved Recently and Need to Change Your Apartment Address
Update your address as soon as possible to ensure your mail, packages, bills, and bank statements are delivered in a timely fashion. To change your address, visit a local post office or fill out a change of address form on the USPS website. Be prepared to provide your old address, new address, and the date you want mail forwarding to begin. USPS will forward mail from your old address to your new one for up to one year.
Also, remember to update your address with other important entities, such as your bank, credit card companies, subscription services, and utility providers. You can typically do this online or by calling customer service.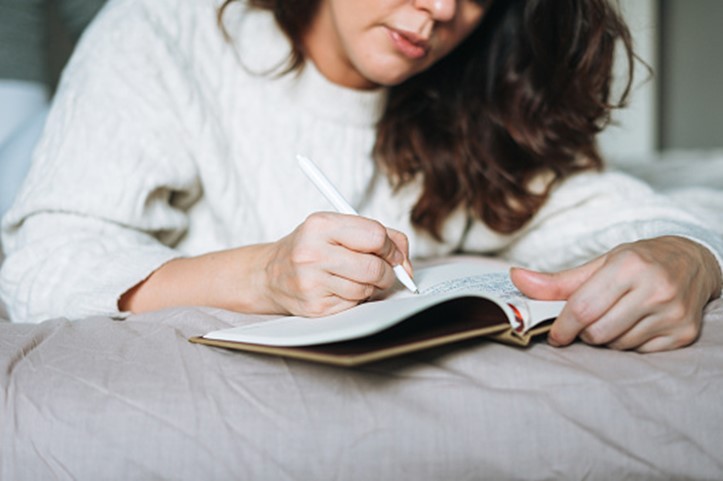 Contact Us to Explore More Apartment Options in Lansing
If you're looking for a new apartment in Lansing, MI, Westbay Management Company can help. We offer a variety of rental properties to fit every budget and lifestyle, from studio apartments to multi-bedroom units. With our years of experience and commitment to high-quality services, we can help you find the perfect apartment, whether you're a student, a young professional, or married with kids. We offer convenient online rental applications and flexible lease terms to suit your needs.
If you're hoping to live in a beautiful, sustainable, and friendly neighborhood, don't hesitate to reach out! Contact us online or call (517) 323-9400 for more information about finding your dream apartment in Lansing.