Skip to Content
Differences Between a Studio and an Apartment
Westbay Management Company is a real estate management firm that provides exceptional living experiences to residents in Lansing, MI, and the surrounding area. We offer a diverse range of residential and commercial properties for rent, all designed to meet our residents' unique needs and preferences.
Choosing the right apartment is an important decision that can impact your lifestyle, finances, and overall quality of life. Today, we'd like to share the key differences between a studio and a one-bedroom apartment, two popular rental options in Lansing, to help you decide which one is right for your budget and priorities.
What is a Studio Apartment?
A studio apartment is a single room that serves as a bedroom, living room, and kitchenette all in one. The average price for a studio apartment in Lansing is between $700 and $800. Sizes typically range from 300 to 600 square feet, making studios ideal for individuals or couples who prioritize minimalism and affordability. Studios are also popular among college students and young professionals who prefer to live near their workplace or campus.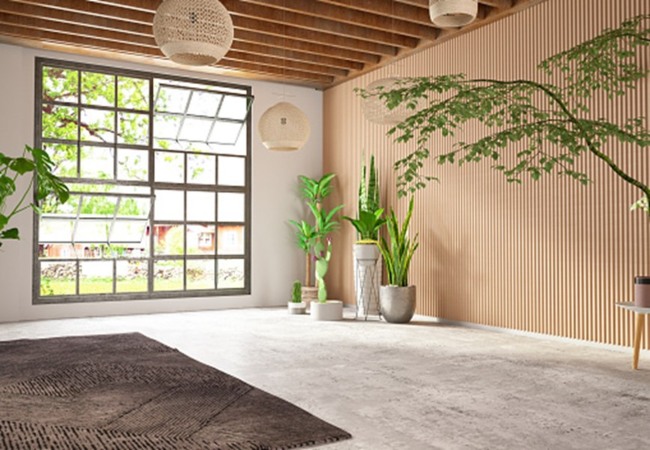 What is a One-Bedroom Apartment?
A one-bedroom apartment is a rental unit with a self-contained bedroom, living room, kitchen, and bathroom. The average cost of a one-bedroom apartment for rent in Lansing is about $1,000 to $1,100 per month. Sizes typically range from 600 to 900 square feet, giving individuals, couples, or small families a bit more space and privacy than a studio apartment can provide.
Notable Differences Between a Studio and a One-Bedroom Apartment
Understanding the key differences between a studio and a traditional apartment can help you decide which option is best for your next home. Besides the differences in size and cost outlined above, here are the other primary differences to consider: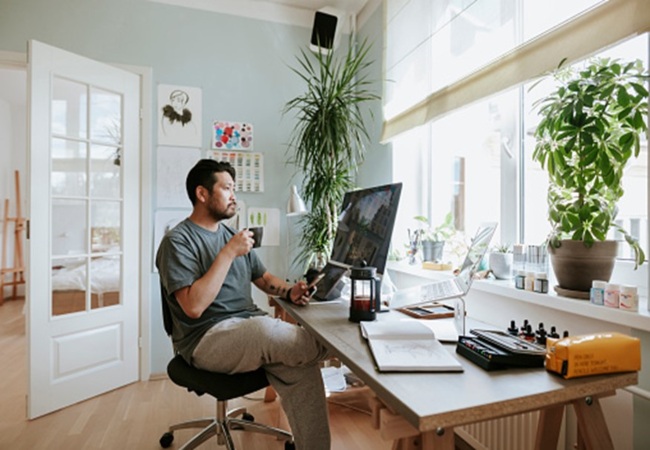 Privacy
A studio apartment does not have separate rooms for sleeping, cooking, and living. In fact, the only walled-off area is the bathroom. This means residents compromise privacy and personal space if they share the studio with someone else.
In contrast, a one-bedroom apartment has a separate bedroom, allowing residents some peace and privacy after a long day. The separate living room also provides a designated space for entertaining guests, working, or watching TV without infringing on the private sleeping area.
In-Unit Amenities
Because of their smaller size, studio apartments typically have limited in-unit amenities. For instance, a studio may have a mini-fridge, microwave, and single hotplate but not a full-size kitchen. Residents may also need to rely on a community laundry room rather than an in-unit washer and dryer.
On the other hand, one-bedroom apartments often have full-size kitchen appliances, including a refrigerator and freezer, range, dishwasher, and washer/dryer. These in-unit amenities make life more convenient and comfortable. Traditional apartments also tend to have more storage space, such as a walk-in closet or pantry, which are missing in most studios.
Lifestyle
The type of apartment you rent impacts your lifestyle. Studios are ideal for people who don't spend much time at home and prefer seeing friends while out and about rather than hosting in-home get-togethers.
In contrast, one-bedroom apartments are best for those who prioritize comfort and convenience. They are also well-suited for people who enjoy spending time at home or need room to host parties.
Location
The neighborhood you want to live in may impact your choice between a studio and a one-bedroom rental. After all, studio apartments are often found in urban areas, where space is at a premium and living expenses are relatively high.
By comparison, one-bedroom apartments are typically in suburban or urban settings, where space is relatively abundant, and living expenses are more affordable.
Maintenance
A compact studio apartment requires less upkeep than a one-bedroom apartment. There are also fewer walls to decorate, simplifying the need to adorn the space. Even so, the smaller space and lack of storage can lead to more clutter.
Alternatively, a one-bedroom apartment requires more maintenance because of its larger size and in-unit appliances. However, the additional storage space makes it easier to tuck away clutter and maintain a tidy living space.
Visit Us in Lansing to Find an Apartment that Suits Your Needs
At Westbay Management Company, we understand that choosing the right apartment can be overwhelming, especially if you're unfamiliar with the types of apartments for rent in Lansing. That's why we're happy to help you find the perfect place to call home. Our team is available to answer your questions and provide valuable insights to simplify your apartment search.
In addition to personalized assistance, we offer a range of services and amenities to enhance your living experience, including 24-hour maintenance, online rent payments, and on-site laundry facilities. We also prioritize sustainability and foster a friendly neighborhood vibe in each of our Lansing rental communities. Contact us today at (517) 323-9400 to learn how we can help you find your dream apartment.