Skip to Content
How to Write an Income Verification Letter

Properties in Lansing, MI
At Westbay Management Company, we rent apartments, houses, and commercial properties in Lansing, MI. You'll love our properties, because they are of the highest quality and yet affordable. Before you sign a lease, though, there are a few pieces of paperwork that must be handled, and we may ask you for employment and income verification. Do you know how to write an income verification letter?
What Is Income Verification?
An income verification form or letter is simply a paper confirming that you work where you claim to work and earn what you claim to earn. Providing proof of income letter protects both you and your landlord, so verifying income is an important part of applying to rent an apartment. It is easy to write an income verification letter because templates are available, and you can just fill in the blanks and give the letter to your employer. Your employer signs the form and sends it to your prospective landlord. As long as the information you put on your lease application is the same as the information on the form or letter, you are in good shape.
Why Do Landlords Ask for a Letter of Employment?
Sometimes, people lie. There are applicants who lie about their income, job title, and even place of work, in order to make themselves look more desirable to potential landlords. Landlords aren't trying to pry, they just need t o protect their interests and make sure they're choosing the right renter. Consider this: would you be able to take out a personal loan with no income verification? You would not, because the bank does not want to lose money on your loan. Landlords don't want to lose money, either, and a simple income verification form or letter can help them rent to you more confidently.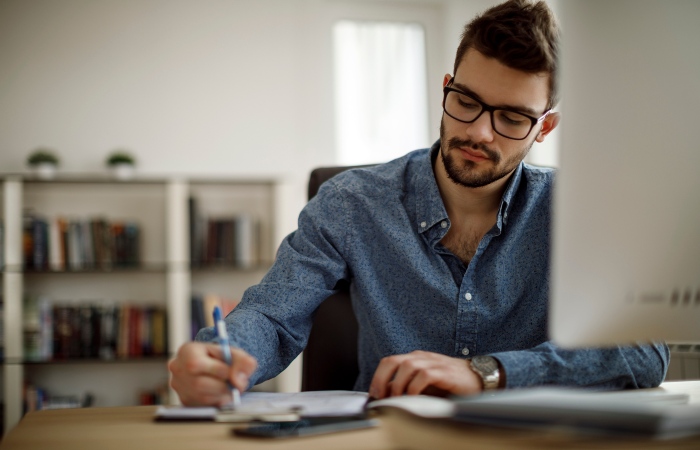 How Do I Write a Proof of Income Letter?
It is fairly standard for proof of income letters to contain certain personal details. You'll need to include your name, contact information, employer's name, and contact information, like email address and phone number. You will also list your job title, income, whether it's salary or hourly wage, and how many hours you work each week. The letter can be fairly simple and straightforward, as long as it contains the basic information that the landlord needs. It's a good idea to write some income verification letters in advance of looking for a rental property, because you don't want to waste time scrambling to put together this information and lose out on the perfect place.
Sample Income Verification Letter
You could write the letter yourself, or look for a template online. Having a form ready to fill out streamlines the process, because you can just hand it to your manager or HR representative to quickly fill out and send back to you. You will want to write your proof of income letter like a business letter, with your company name and address at the top, then your landlord's name, (or the property name), and street address. Follow this with a simple letter stating the facts, and a signature that reiterates company information. You can find them with a quick internet search, but here is a sample proof of income letter template:
(Company name)
(Company address)
(Date)
(Landlord or property name)
(Landlord or property address)
Re: Proof of Income Letter for (Your Name)
To Whom It May Concern,
My name is (Employer name) and this letter is to verify the employment of (your name). (Your name) works at (company name) as a (Job title). (He/she) has worked with this company since (Hire date) and works (hours per week). (Your name) earns (Salary) on a (Pay period) basis.
Please feel free to reach out if you need additional information.
Sincerely,
(Employer signature)
(Employer name)
(Employer title)
(Company name)
(Company address)
Verifying Your Income for Rental Applications
This is not complicated, nor should it be intimidating. It's simply offering prospective landlords some proof of your ability to pay for a property so that they'll feel more confident renting to you. Once you have your proof of income verification, you're ready to start hunting for your perfect property!
Contact Westbay Management to Learn More
Whether you are looking for an apartment, a house, or a commercial property in Lansing, MI, Westbay Management has what you need. Committed to keeping our properties affordable while investing in their quality, we provide our clients with apartments and houses that meet our high standards, with the very best living conditions, community features, and amenities. Our one and two-bedroom apartments feature affordable monthly rates and many amenities, including indoor or outdoor pools and activities at the clubhouse for the whole family. In our beautiful suburban neighborhoods, you can buy or rent a home on a tree-lined street with green spaces and well-maintained parks nearby, and it won't break your budget. And when you need conveniently located office space, our commercial properties offer a spacious office environment with a professional appearance and everything you need to run your daily operations. Don't wait to find your perfect place! Call us today or contact us through our website.