Skip to Content
How to Write a Notice to Vacate Letter When Moving Out
Westbay Management Company offers property management services in Lansing, MI. Our goal is to provide exceptional services to tenants in the area, ensuring they find a rental community that meets their needs and budget. That's why we're happy to share our real estate knowledge and help make renting a seamless experience.
If you're a renter looking to move out of your apartment, the professional thing to do is write your landlord a notice to vacate letter, also known as a lease termination letter. If you're unsure what to include, use this guide for help.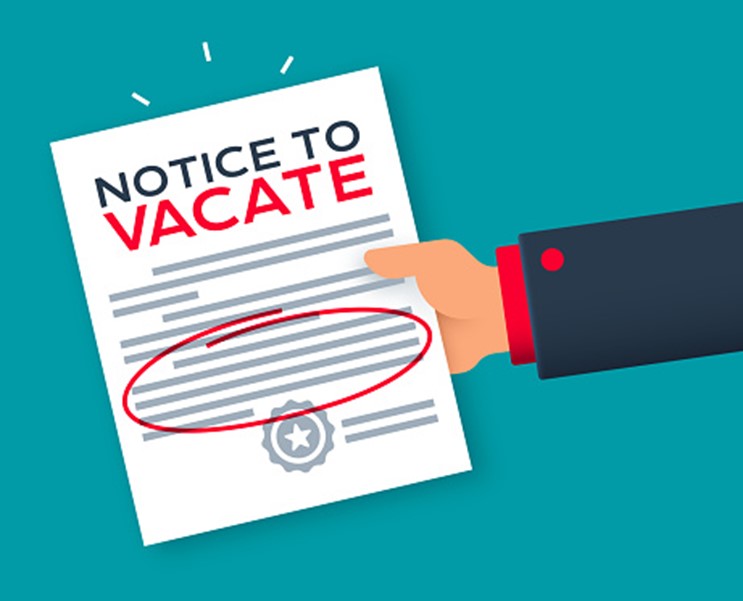 What is a Notice to Vacate Letter?
This is a written document that a tenant provides to their landlord or property manager, informing them that they intend to move out of their rental. The letter usually includes the tenant's name, the rental property address, the move-out date, and the reason for leaving.
A tenant may choose to provide a written vacate notice for several reasons. Perhaps their lease agreement is expiring, they have found a new place to live, or they wish to terminate their lease early. Whatever the reason, a notice to vacate provides the landlord with the information they need to prepare for the tenant's departure.
Why is a Notice to Vacate Letter Necessary?
Providing a written vacate notice isn't just courteous—it could be required in your situation for these reasons:
Legal requirement: Many lease agreements require tenants to provide a notice to vacate a certain number of days before moving out. Failure to comply could result in financial penalties or legal action.
Ensures the tenant gets their security deposit back: Tenants usually pay a security deposit upfront as a form of insurance against property damage while living there. When a tenant provides a notice to vacate, the landlord has a chance to inspect the property. If any damages are found, they can be deducted from the security deposit, and the remainder is returned to the tenant.
Protect the tenant's rights: By providing a written notice, tenants prevent misunderstandings with their landlord regarding their departure date, helping to avoid disputes and other legal trouble.
When to Give Your Written Notice to Vacate
A tenant should deliver their letter to the landlord within a reasonable timeframe of moving out. A 30-day notice to vacate is required in most cases, but some lease agreements call for a 60-day notice. Check your lease to determine the notice period you're required to give.
When to Provide Notice to Vacate by the State
Each state has its own notice to vacate requirements. In Michigan, a tenant must provide a vacate notice at least 30 days before the move-out date if the lease is month-to-month. If the lease is for a fixed term, the tenant must give notice at least 60 days before the end of their lease.
Is a Notice to Vacate the Same as an Eviction?
No, a notice to vacate is typically initiated by the tenant as a voluntary decision to move out. On the other hand, an eviction is a legal process undertaken by the landlord to remove the tenant from the rental property.
Evictions occur when a tenant violates their lease, such as by not paying rent, causing property damage, or engaging in illegal or unacceptable activities on the premises. In these cases, the landlord can take legal action to evict the tenant.
However, it's important to note that a landlord can serve a no-cause eviction notice even if the tenant has done nothing wrong. This might happen if the landlord wants to sell the property or renovate it so they can charge higher rent. A landlord must give the tenant ample notice so they have time to find other living arrangements.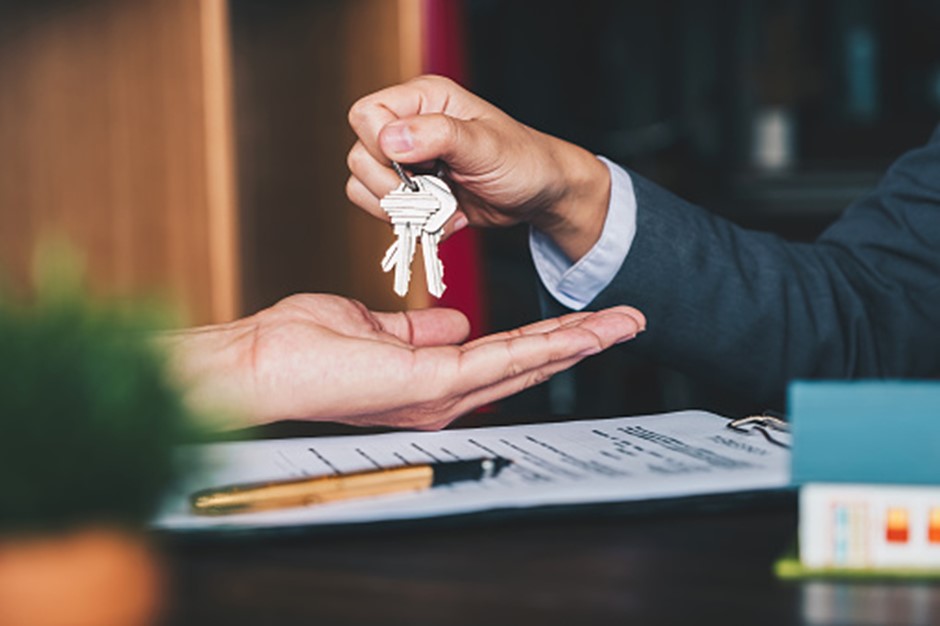 Situations That are Not Grounds for Eviction
The Fair Housing Act prevents a landlord from evicting a tenant under certain conditions. For instance, a tenant can't get evicted for exercising their legal rights, such as filing a complaint about the property's maintenance or requesting reasonable accommodations for a disability.
In addition, a landlord cannot discriminate against tenants based on race, religion, national origin, gender, sexual orientation, or disability status. Discrimination against tenants is a Fair Housing violation and can result in legal action.
Contact Our Apartment Experts in Lansing, MI
If you're a renter looking for a great place to live in Lansing, MI, Westbay Management Company is here to help. Our team of property management experts can help you find a one- or two-bedroom apartment, single-family home, or commercial space to rent in Lansing or nearby Jackson. Our services are designed to make the rental experience seamless and stress-free for all parties involved. Contact us today at (517) 323-9400 to learn more about our property management services and how we can help you secure an affordable new rental home.