Skip to Content
Understanding Different Types of Apartments
As an experienced property manager in Lansing, MI, Westbay Management Company is your trusted partner in finding the perfect apartment to call home. We understand that this can be a daunting task, especially with so many different types of apartments to choose from. Learn about the various apartment styles for rent in Lansing and how to find the perfect one for your needs.
Choosing the Right Apartment
Deciding which apartment to rent is crucial for a comfortable, enjoyable living space. Before choosing, consider the following factors:
Your budget, keeping in mind that housing should cost no more than 30 percent of your income
Your lifestyle, including whether you spend most of your time at home or away
The number of people living with you
Your preferred location, such as a walkable downtown setting or a sprawling suburb
Any must-haves or deal-breakers on your list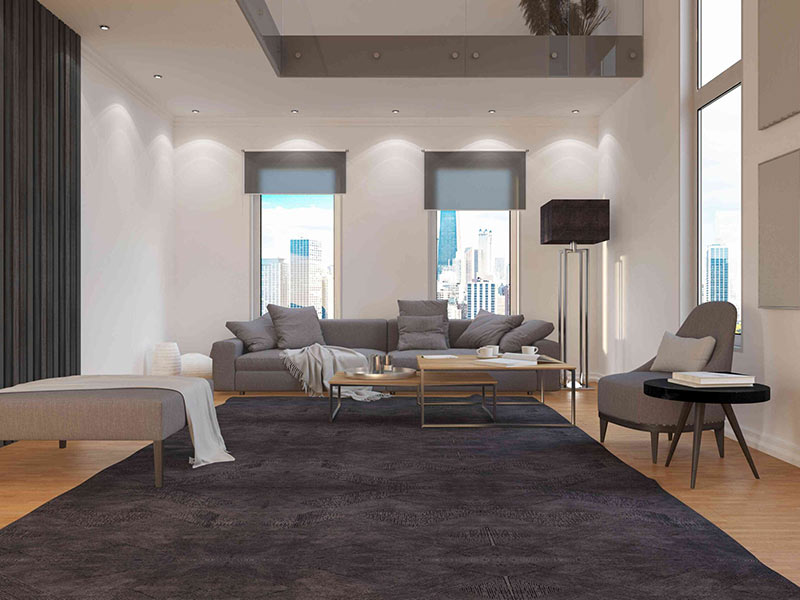 14 Different Types of Apartments
Understanding what apartments are available can help you make an informed decision. Here are 14 rental styles you may see in Lansing apartment listings:
Studio apartments are open-concept living spaces typically ranging from 300 to 600 square feet. They combine the bedroom, living area, and kitchen into a single room, eliminating space-wasting interior walls. This is ideal for individuals or couples who want a simple, affordable living arrangement.
Alcove studios are similar to regular studio apartments, but they feature an additional nook or alcove, which can serve as a sleeping area or separate dining space. This provides slightly more privacy and separation than a standard studio.
Convertible studios offer flexibility, as they can be easily transformed into a one-bedroom unit by adding a temporary wall or partition. This could be the apartment for you if you sometimes need extra space or a separate room.
Micro apartments are compact living spaces, typically under 300 square feet, designed to maximize efficiency and functionality. They are an ideal choice for urban dwellers who value location and affordability over square footage.
Loft apartments are open-concept living spaces similar to studios. The biggest difference is that lofts typically start at 1,000 square feet and go up from there. They also feature high ceilings and large windows, having been converted from old industrial facilities and warehouses. Lofts are popular among artists and creatives who appreciate unique architecture and ample natural light.
Duplex apartments comprise two units within a single building, each with a separate entrance. They offer more privacy and space compared to traditional apartments, making them suitable for families or individuals who prefer a more house-like living arrangement at a lower price.
Triplexes feature three units within a single building. These apartments provide similar square footage and privacy as duplexes, though the center unit shares walls on both sides instead of just one.
Co-ops, or cooperatives, are a type of apartment building where residents collectively own the property and share in its management and maintenance. Co-op residents usually enjoy lower monthly costs and more control over their living environment than traditional apartment renters.
High-rise apartments are found in buildings with 12 stories or more. They are usually located in urban areas, offering stunning views and abundant amenities. These apartments are perfect for those who enjoy a bustling city lifestyle and desire a modern living space.
Mid-rise apartments are medium-sized buildings, typically between four and 10 stories tall, that balance the high-rise and low-rise lifestyles. They often provide a good mix of amenities and a sense of community.
Low-rise apartments are in small buildings just one to three stories tall, providing a more intimate living experience than taller buildings offer.
Walk-up apartments are located in buildings without elevators, requiring residents to use stairs to access their units. These apartments are generally more affordable and can be found in both low-rise and mid-rise buildings.
Garden apartments are typically low-rise properties featuring private landscaped grounds. They allow residents access to outdoor spaces and a quieter, more suburban atmosphere.
Railroad apartments have a unique layout where rooms are connected in a linear fashion, without a hallway. These types of apartments are common in older buildings and are ideal for those who don't mind a non-traditional layout and appreciate charming vintage architecture.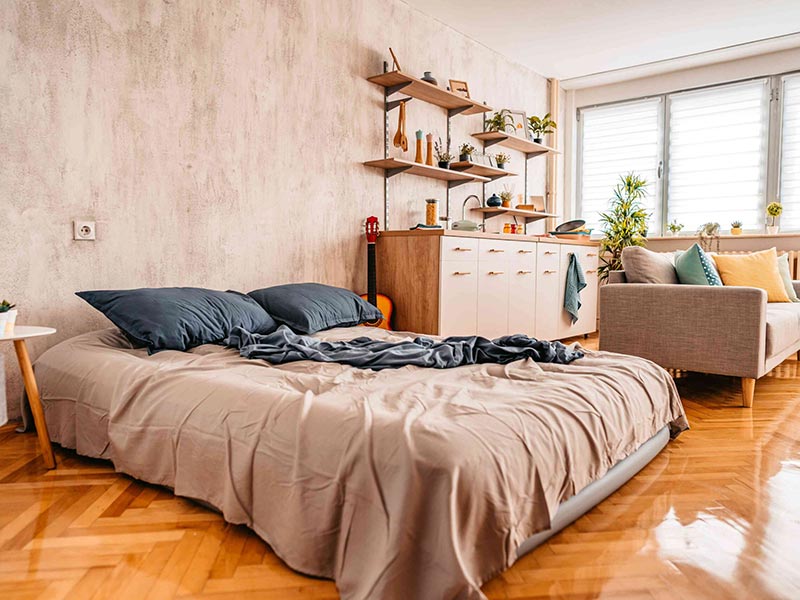 Visit Our Apartments in Lansing, MI
Now that you better understand the different types of apartments available, you are well-equipped to find your next home in Lansing, MI. Westbay Management Company would be happy to help you select the perfect apartment for your needs and lifestyle. Whether you're looking for a cozy studio, a spacious loft, or a family-friendly duplex, we have an array of properties to choose from. Get in touch today at 517-323-9400 to schedule a tour of our available apartment homes.