Skip to Content
What Does an Admin Fee Cover
Admin Fee in Michigan
If you are planning to rent an apartment, you might have heard the term "Admin Fee" tossed around a few times. What is an admin fee, and what does it typically cover? At Westbay Management Company, we value transparency and aim to help you make informed decisions by providing you with essential information about our services. In this blog, we will look at what an admin fee is, what it covers, and its differences from other fees that you may encounter when renting an apartment.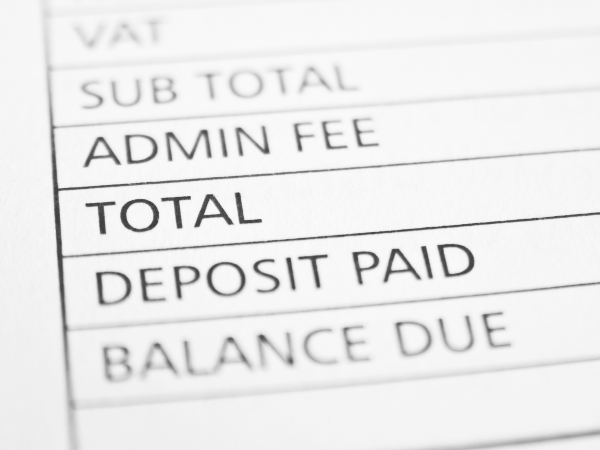 What Is an Admin Fee?
As a tenant, you may have come across an admin fee on your lease agreement or rental application. Essentially, an admin fee is a one-time payment made to cover the administrative costs associated with processing your application and setting up the lease. The amount of the admin fee will vary depending on the landlord or property management company. At Westbay Management Company, we pride ourselves on transparency and strive to provide tenants with clear and concise explanations of any fees associated with their tenancy. So, if you're ever unsure about an admin fee, don't hesitate to reach out to us for clarification!
What Is the Difference Between an Administration Fee, a Move-in Fee & Security Deposit?
It's easy to confuse an administration fee with a move-in fee and security deposit, but they are not the same thing. Here is a breakdown of the three:
Administration fee: Administrative fees are common charges levied by management companies. These are expenses that are incurred in relation to the running of a property but are not covered under the rent. Such fees may include expenses related to processing lease agreements, handling move-ins and move-outs, and managing maintenance requests. The importance of these fees cannot be overstated as they help management companies to cover administrative costs and maintain their properties effectively. While some tenants may not like the idea of paying administrative fees, it is important to understand that they are a necessary part of property management.
Move-in fee: A move-in fee, sometimes called a move-in charge, is a one-time fee that landlords or property managers may charge you when you move into a rental property. It is meant to cover the costs associated with preparing the rental unit for occupancy, such as cleaning and painting. However, it is important to note that not all landlords or property managers charge a move-in fee. It's always good to check with your landlord or property manager about any fees associated with moving in.
Security deposit: A security deposit is s a sum of money that a renter pays upfront to the landlord or property owner. The purpose of a security deposit is to provide a layer of financial protection for the landlord in case the renter damages the property or fails to pay rent in full. Westbay Management Company is a property management company that understands the importance of security deposits for both renters and landlords. As a renter, it's essential to know how much you'll need to pay and what circumstances could result in a portion (or all) of your deposit being withheld. And for landlords, it's crucial to establish clear guidelines for security deposits and ensure that the funds are handled ethically and legally.
Are Admin Fees Refundable?
Are you a Westbay Management Company client wondering about admin fees? One of the most common questions that come through to the team concerns whether admin fees are refundable. While the answer is not straightforward, there is some good news. At Westbay, all fees are evaluated on a case-by-case basis to ensure transparency and fairness are upheld. This means that if there is a legitimate reason for a refund request, the team will work with you to find a solution that works. Whether you're a new client or an established one, rest assured that Westbay Management Company is committed to partnering with you every step of the way.
Can You Avoid Admin Fees?
As renters, one cost that often takes us by surprise is administration fees. These fees can add up, leaving you feeling like you're throwing money out the window. That's why it's important to know your options before signing a lease. At Westbay Management Company, we offer solutions to help renters avoid these pesky fees. By renting with one of our properties, you'll be relieved of most admin fees, giving you more money to spend on the things you love. Don't let administration fees drain your wallet–consider a property managed by Westbay Management Company.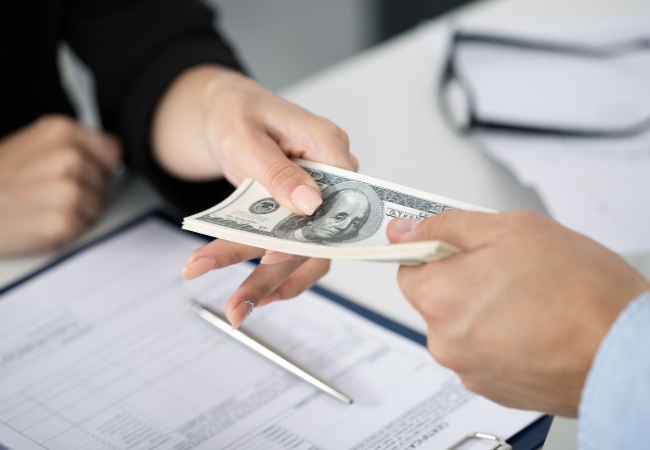 Contact Westbay Management Company in Lansing to Learn More
Making the decision to hire Westbay Management Company for all your administrative needs is a wise move. Our commitment to customer service and transparency sets us apart from other companies, providing our clients peace of mind and assurance. We understand that managing an office can be challenging, and take a tremendous amount of work, but we are here to provide you with the best support possible. With decades of experience and reliable resources at our disposal, you can rest assured knowing that our team will take care of all administrative tasks quickly and effectively. Contact us today to learn more about admin fees and what Westbay Management Company in Lansing has to offer you – you won't regret it!